Mr Kane launches his Fall 2009 collection at Topshop (his second, he collaborated back in 2007).

This is his biggest collection for Topshop, 39 pieces (including shoes, knitwear and bags), with prices ranging from £40 to £200.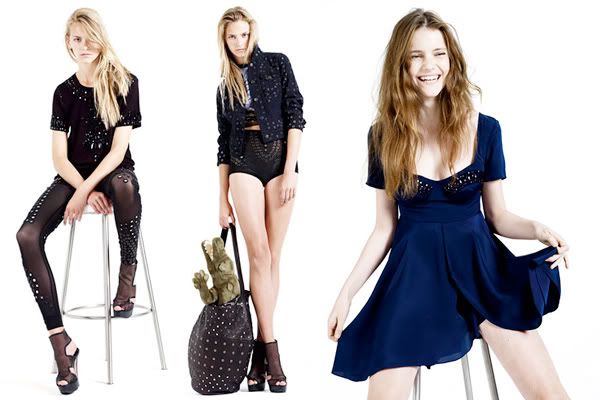 His gorilla/monkey t-shirts and dresses have been doing the rounds, worn by just about every fashion waif that can afford his clothes but now everyone else gets a little piece. In crocodile.
The collection will be available across the UK (and Topshop New York) this month. I'm saving for a croc and some leggings (ha, meggings for me).
The resurgence of grunge is upon us (see Chloé boots and Topshop lookbook below).

Team Uncool just did a grungy shoot in Cape Town with the lovely Dom (featured in Stiaan Louw's campaigns a few months back).

full shoot
here
, at Team Uncool's fashion blog
PS: SUPER UPDATE!
I am launching a very exciting project with my friend Nola Williams (stylist extraordinaire and owner of
Stuff
vintage apparel) this week! Look out for
Stuff That's Nice
online next week.