So I just had to put these up before I forget.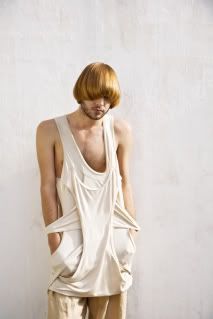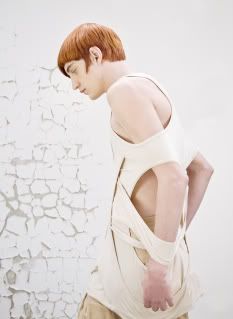 These snaps are all over the blogosphere at the moment (rightfully so) and because I do love Stiaan so, I thought I'd just put them up on mine too.
His new collection "The Next Generation" features a new troupe of 'collaborators', all of the ginger persuasion (thumbs up from me on that one). The new collection takes on a softer approach to bondage and the colours are more muted than last season's vivid black and white 'Tribe' collection. Shot by the amazing Brett Rubin (and the last shoot to take place in his Cape Town studio) 'Street Heart' (RIP).
Stiaan launches his line in Johannesburg from the 21st of May, at the Glaceau Vitamin Water pop-up store at 44 Stanley in Miilpark.
Email Dirk De Waal for more info about receiving an invite and the event times, etc.
dirk@deconstruction.be